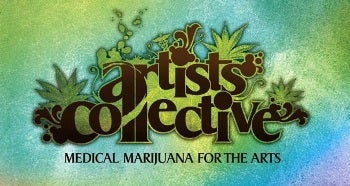 Medical Marijuana Dispensaries – is this the future?
Twitter has transformed the world – well almost.  It's been used for many purposes from fighting the tyranny in Iran to exploring grass roots political reaction in the wonderfully named House of Twits. And now California residents have found another innovative purpose for the social networking service: marketing weed.
A small medical marijuana dispensary in Los Angeles, the Artist's Collective donates some of its proceeds to opportunity grants for artists, writers, performers, and musicians. To be able to purchase marijuana from the Artist's Collective you need to have a doctor's note certifying that you would benefit from marijuana as a medical treatment.
Not content with Twitter alone, the Artist's Collective also has a Facebook Page and a MySpace page and run medical marijuana services from their own website.
With 2,213 followers at the time of writing, could this be a way forward for non-profit making marijuana collectives?
And it makes good sense really – if you've got a bad case of the munchies after some of their Chem Dawg, Platinum Diesel, Spicy Sour D, OG, Critical Mass, Nuggets, Blueberry Kush, Purple Love, Holy Smoke, Lemon Wreck and more, the 140 characters of a tweet will probably mark the length of your concentration.